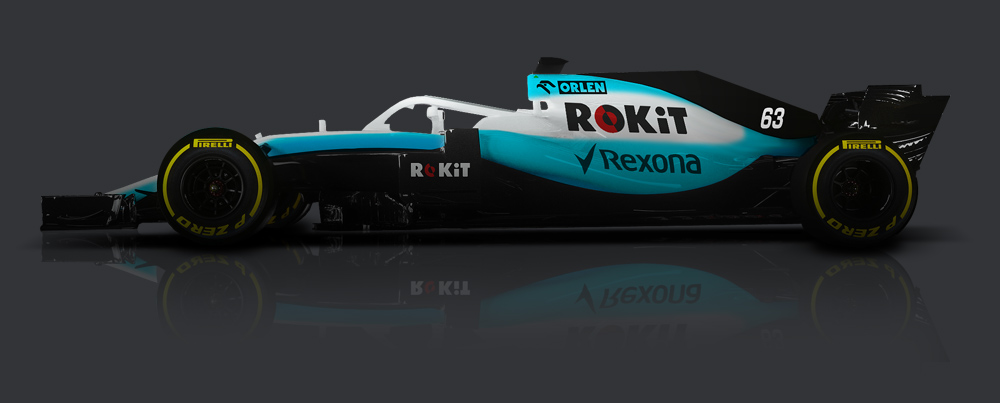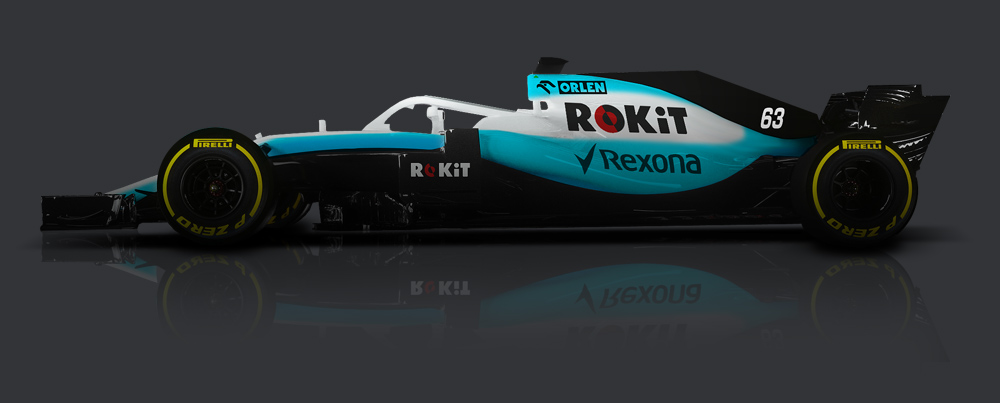 The Williams Formula 1 team have announced a title sponsorship deal with British telecommunications company ROKiT for the forthcoming 2019 Formula 1 season.
ROKiT Williams Racing as the team will be known in 2019 also unveiled a striking new livery, combining electric blue with white and black to mark the start of what Claire Williams is calling 'next gen Williams'.
With their two new drivers: George Russell and Robert Kubica, ROKiT Williams Racing not only hope to stop the slide in fortunes they've experienced in the past couple of seasons, but seek to restore the team to their competitive best, following a seven year stretch without a Grand Prix win and twenty years without a World Championship.
"We are delighted to welcome ROKiT to our team as our title partner for the 2019 season and beyond." said Williams' Deputy Team Principal Claire Williams.
"We share many similar values and aspirations with ROKiT; primarily putting engineering and innovation at the core of everything we do in our pursuit to be the best – the perfect platform from which to start a partnership.
"ROKiT is on an exciting journey in their world of telecommunications, as we are at Williams as we build the team for a successful future."
"Taking that path together will make us both stronger in our endeavours and so I can't wait to get started."
Speaking about Williams' endeavours to right the wrongs of last season, Claire added:
"A team doesn't go from P5 to P10 without some area of weakness. We've done a lot of work, but it's a journey and a pathway. It won't be until Australia [the first Grand Prix of the 2019 Formula 1 season] until we really see where we are."
"Paddy Lowe has undertaken a huge amount of work to make sure we have the right people in the right jobs. I firmly believe we have great resources and we need to make sure we are using it in the right way."