Williams Racing has officially begun its 2022 Formula 1 campaign by launching its new Williams FW44 car to the world.
Okay, so (like Red Bull) it might not – strictly speaking – be the actual car we're going to see when it takes to the track for the first time, rather an F1 show car, and so scrutiny of Williams' interpretation of the all-new regulations will have to wait.
But what we can comment on is Williams' striking new livery.
Gone is the predominantly white design of the last few years, replaced with a (seemingly metallic, although it's difficult to tell from the renders) dark blue base, with various light blue and red flicks and accents.
The new livery features recently announced sponsor Duracell, one a relatively few sponsors that share this year's Williams with Michael Latifi's stable of brands Sofina & Lavazza continuing their partnership with the team for another year.
Drivers Nicholas Latifi and new recruit Alex Albon unveiled the car at 1pm GMT, with Latifi commenting that he 'loves the new look' (although what's he going to say – that he thinks it stinks??)
Do I like it? Yeah, I think I do. I'm not sure of the v on the nose – that looks like it's ignoring all other forms around it, but other than that it flows nicely. And the red accents make the rest of the design pop.
But to be honest, as long as it's quick I couldn't really care what colour it is.
What is nice to see is that Williams haven't gone down the NFT/crypocurrency route that many teams seem to have adopted and that could potentially be their downfall when the bottom drops out, which it almost certainly will at some point, leaving the person holding the ball seriously out of pocket.
2022 promises to be one of the most unpredictable of recent years, with a shake up to the regulations that has the potential to shuffle the pack on-track and a budget cap that could level the playing field off-track. (Although knowing F1 it will find a way of shooting itself in the foot.)
Real Williams FW44 shakedown
Thankfully we won't have to wait too long before seeing the real, actual, bona-fide Williams FW44, which will take to the track for a shakedown run at Silverstone this afternoon, Williams joining Aston Martin and Alfa Romeo as the first F1 teams to try out their 2022 machines.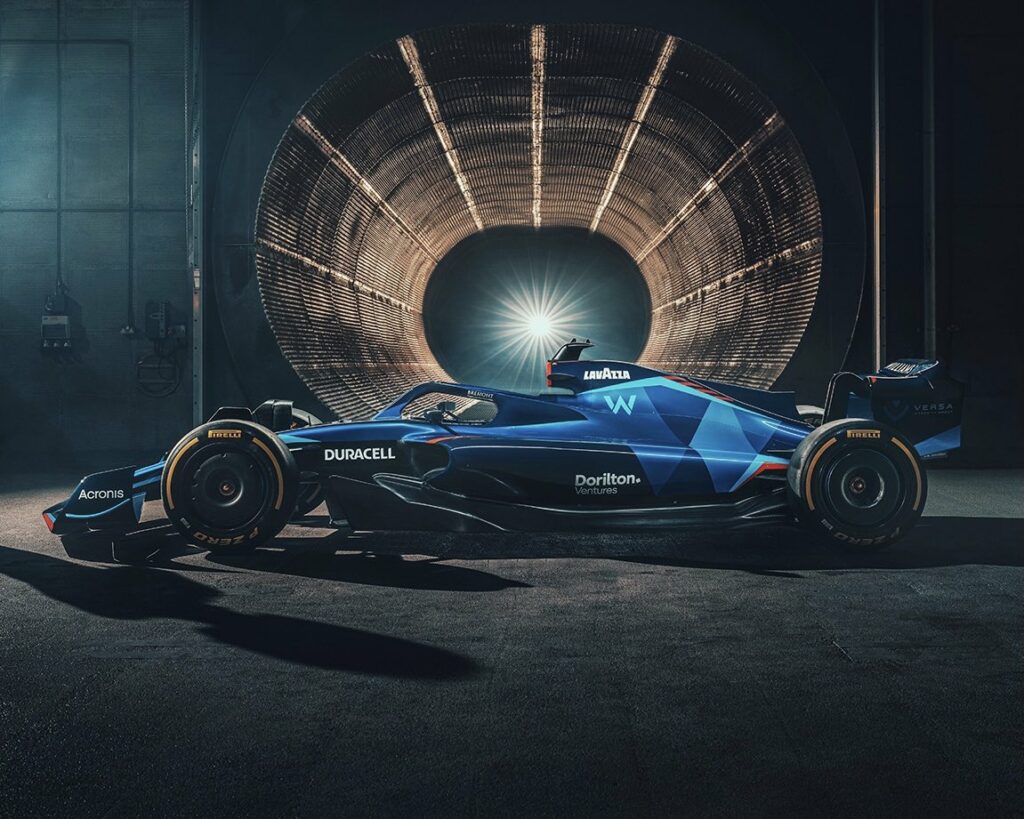 More to follow on that.