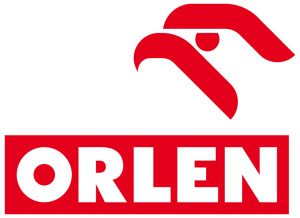 As part of the deal that will see Polish star Robert Kubica return to a Grand Prix seat for the first time in 8 years, Williams have partnered with PKN Orlen – a Polish company specialising in the refining of oil & petrol.
Next year's Williams FW42 will feature PKN Orlen's branding as part of the partnership, in a deal that will bring an undisclosed sum of money to the Grove based team, who are as yet without an official title sponsor.
"Williams stands for technology, innovation and top-class engineering, and these synergies with PKN Orlen will help drive our partnership forward." Williams Deputy CEO Claire Williams said of the deal.
"Involvement in Formula One racing is one of the most effective ways to promote our brand… and we are delighted to be entering the sport with Williams." added a PNK Orlen representative.
"With the team having just announced Robert Kubica as a driver for 2019, the only Pole to have participated in Formula One, we want to accompany him on his journey back to the top."
PNK Orlen is recognised as the most valuable brand in Poland, and trade in around 90 countries worldwide.
Quite how much the deal is worth to Williams isn't yet clear, although it's thought to be in the region of £20m.
It's fairly apparent that the deal hinged on Kubica being in the 2019 car, that PNK Orlen are seeking to promote themselves on a world stage, and for that promotion to be spearheaded by a Polish driver.
This financial package allied with the undoubted talent Robert Kubica has demonstrated in the past, and the commitment and effort he's dedicated to the Williams Team in the past 12 months was too attractive a proposition for Williams to turn down, and made him holistically a better prospect than any of his rivals for the 2019 drive, giving him the route back into F1 that he so desperately sought.